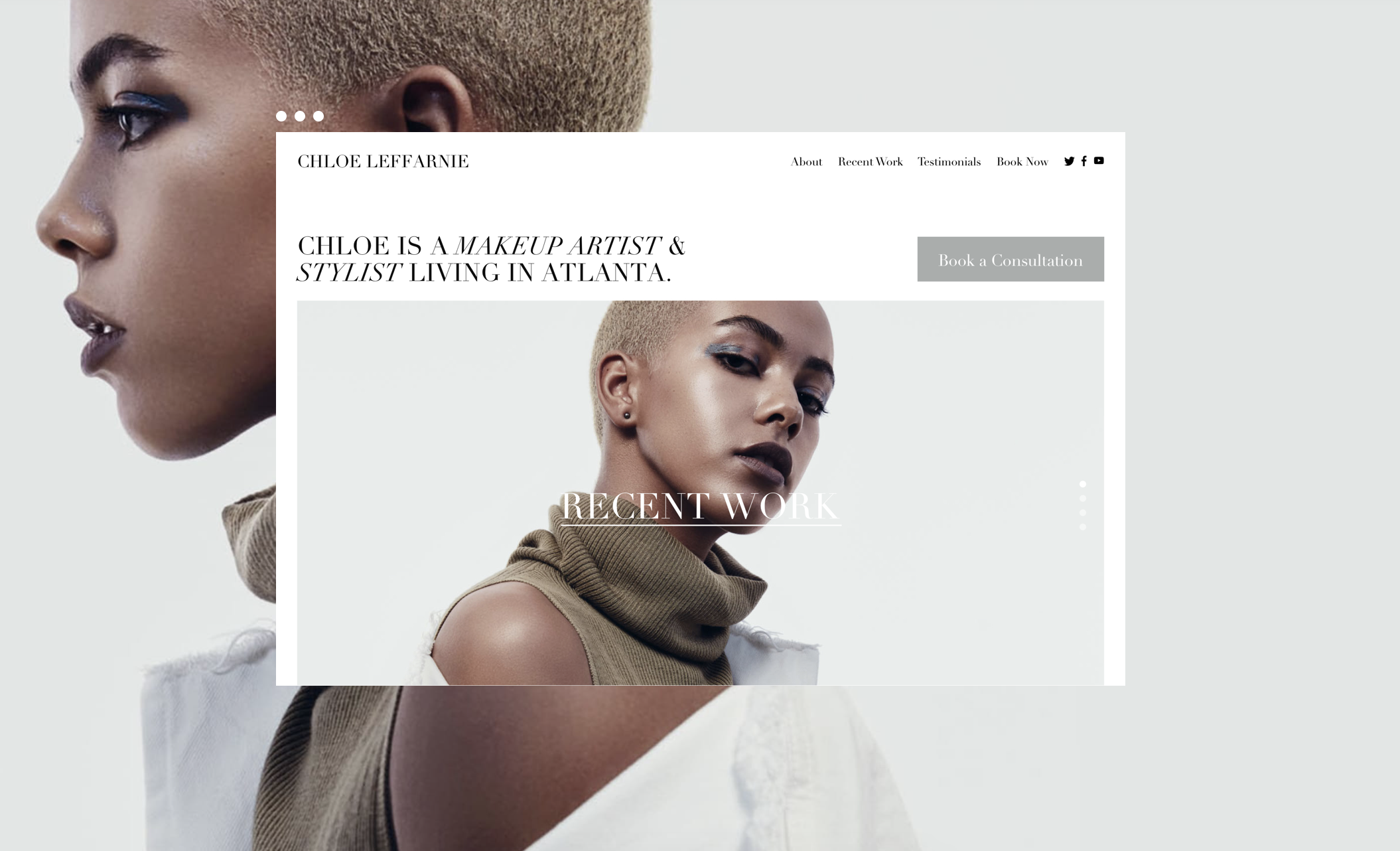 Create a Squarespace Refer-a-Friend Program – Guide & Tutorial
This guide teaches you how to set up a referral program for your Squarespace eCommerce online store.
How to set up a refer-a-friend program for Squarespace
How to use connect Peach's and Squarespace
A Peach's referral program for Squarespace takes about ten minutes to set up. At the end you'll have a fully-functional, perfectly tailored refer-a-friend program for your store, with automatic rewards and customer emails.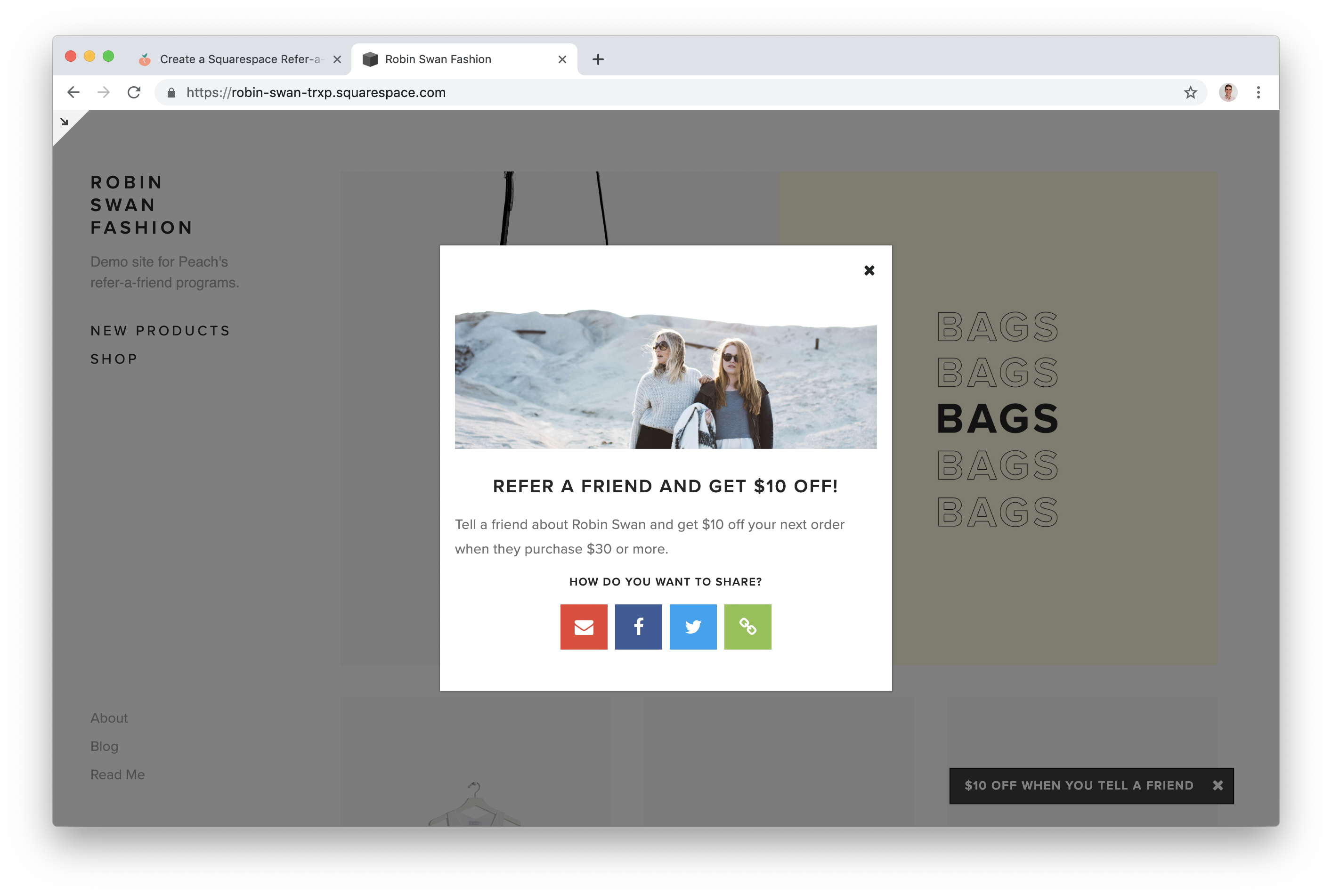 Peach's referral programs exclusively integrate with Squarespace online stores. We have the premier Squarespace integration, tailoring your refer-a-friend program to your store's design and requirements. We understand the important of branding and user experience for your business – we're here to fit in with your existing brand.
How to set up a Squarespace referral program
1. Create a new program
From your accounts page, select 'New Program' and then click 'Get Started' on the Squarespace referral program.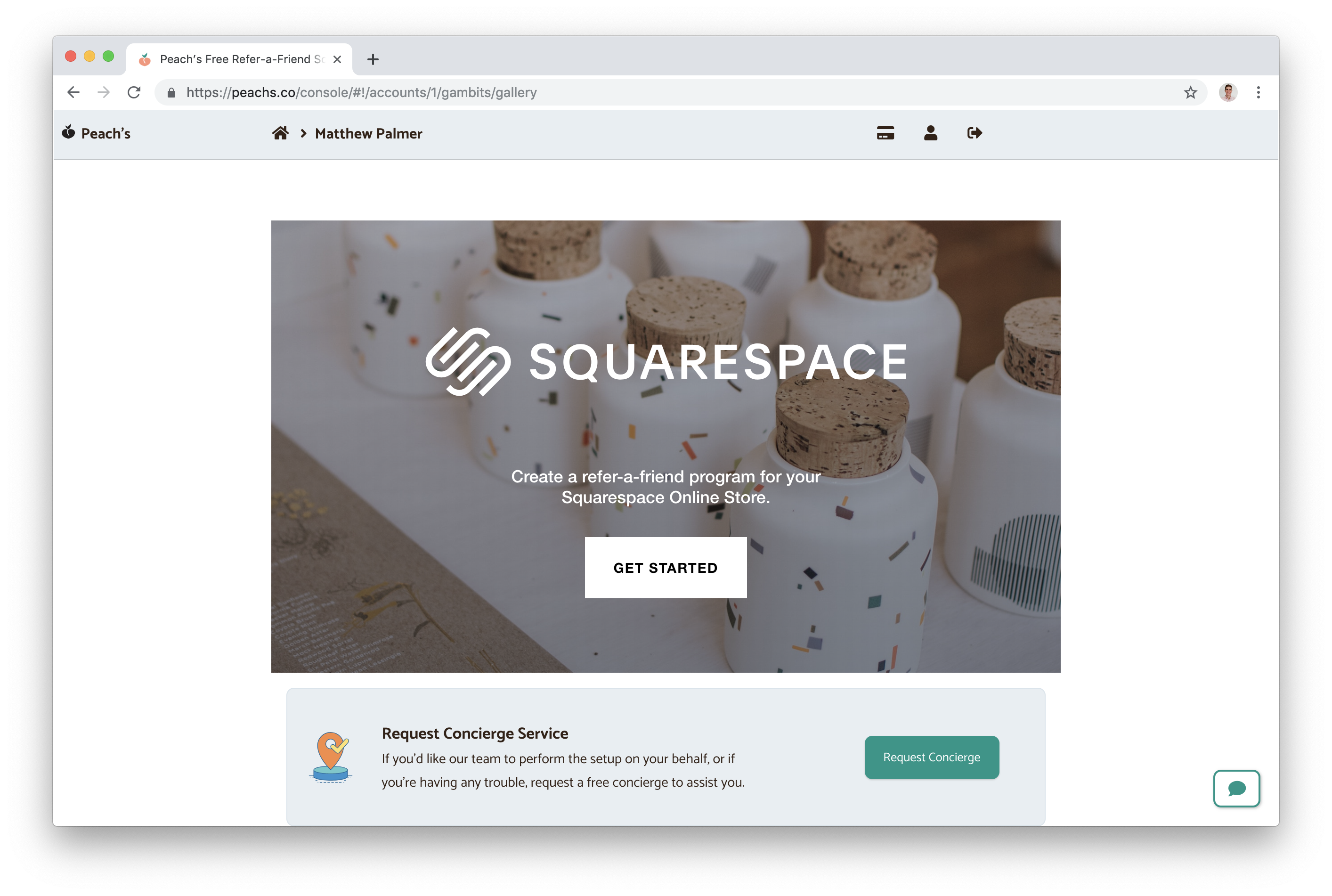 2. Enter Your program's details
Enter the name and URL of your store, and select Next.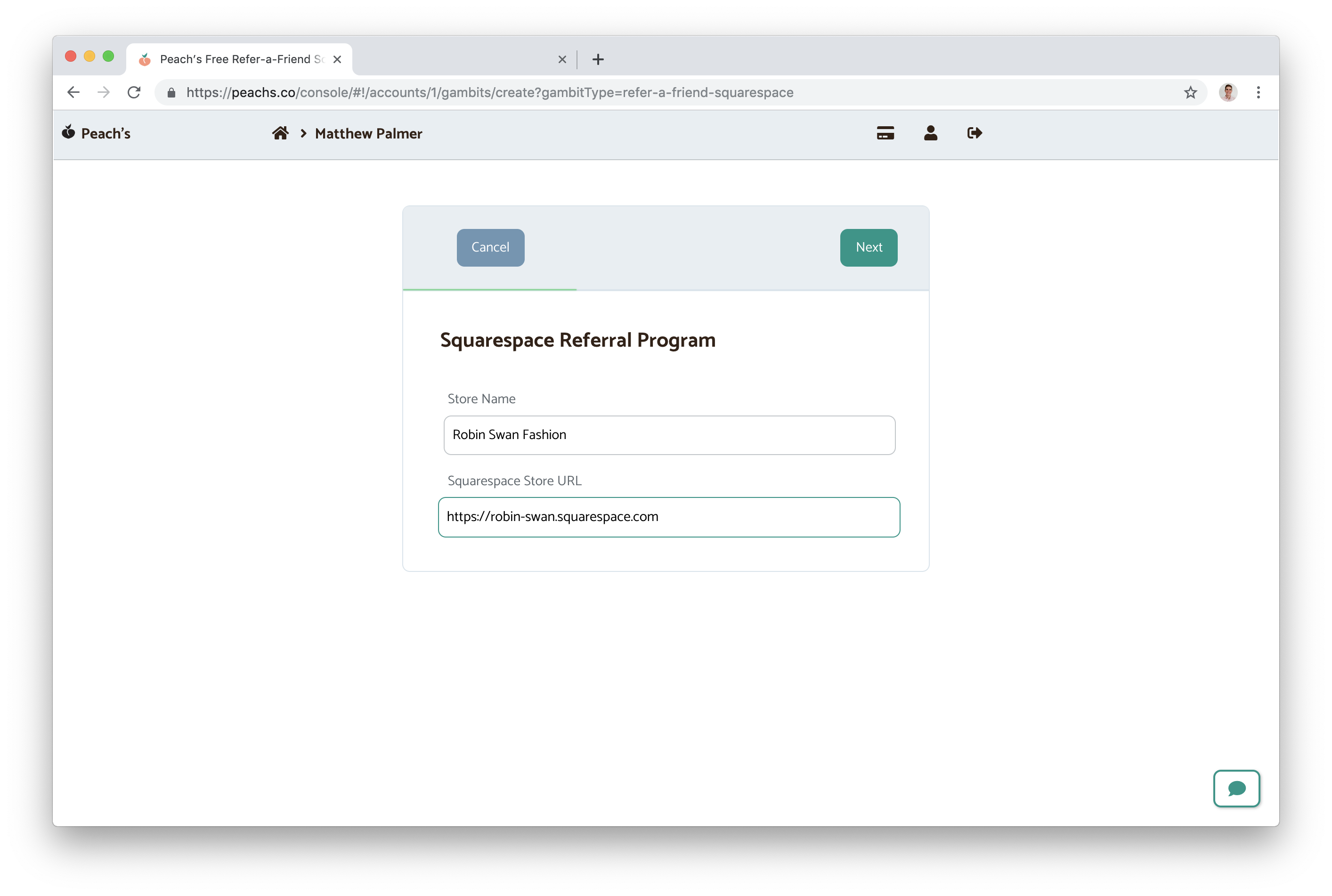 3. Configure your reward settings
Configure the settings for your refer-a-friend program. Enter the value of the reward for the person referring their friends. You can also change how much their friend needs to spend, whether they can only earn one reward, and how much they need to spend when using their discount code.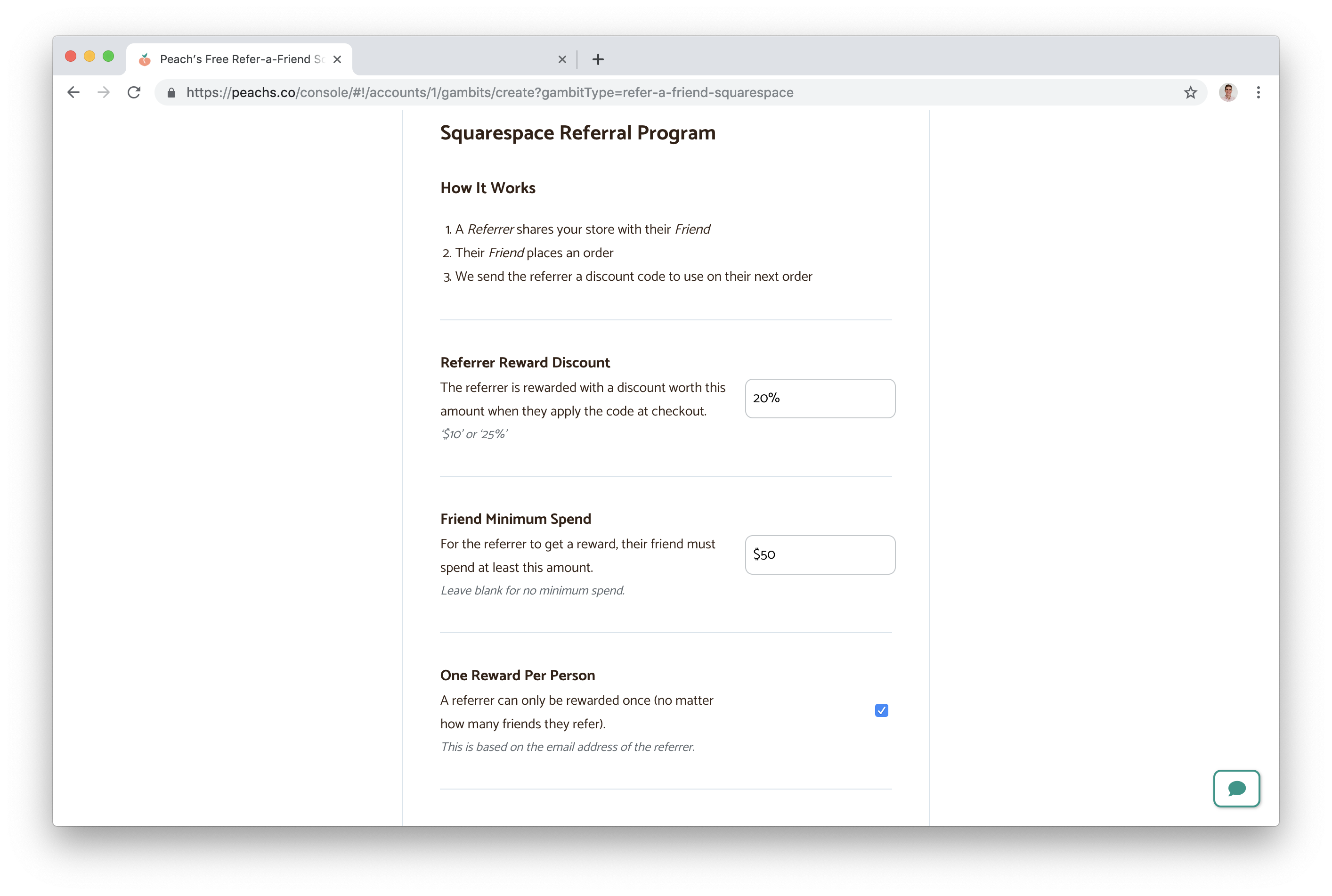 4. Add your Peach's account to Squarespace
In the next step, you need to add the Peach's account as a collaborator to Squarespace. Log in to your Squarespace dashboard, and select the site you want to add the referral program to. Then, in the left hand sidebar, choose Settings, then Permissions, then Invite Collaborator.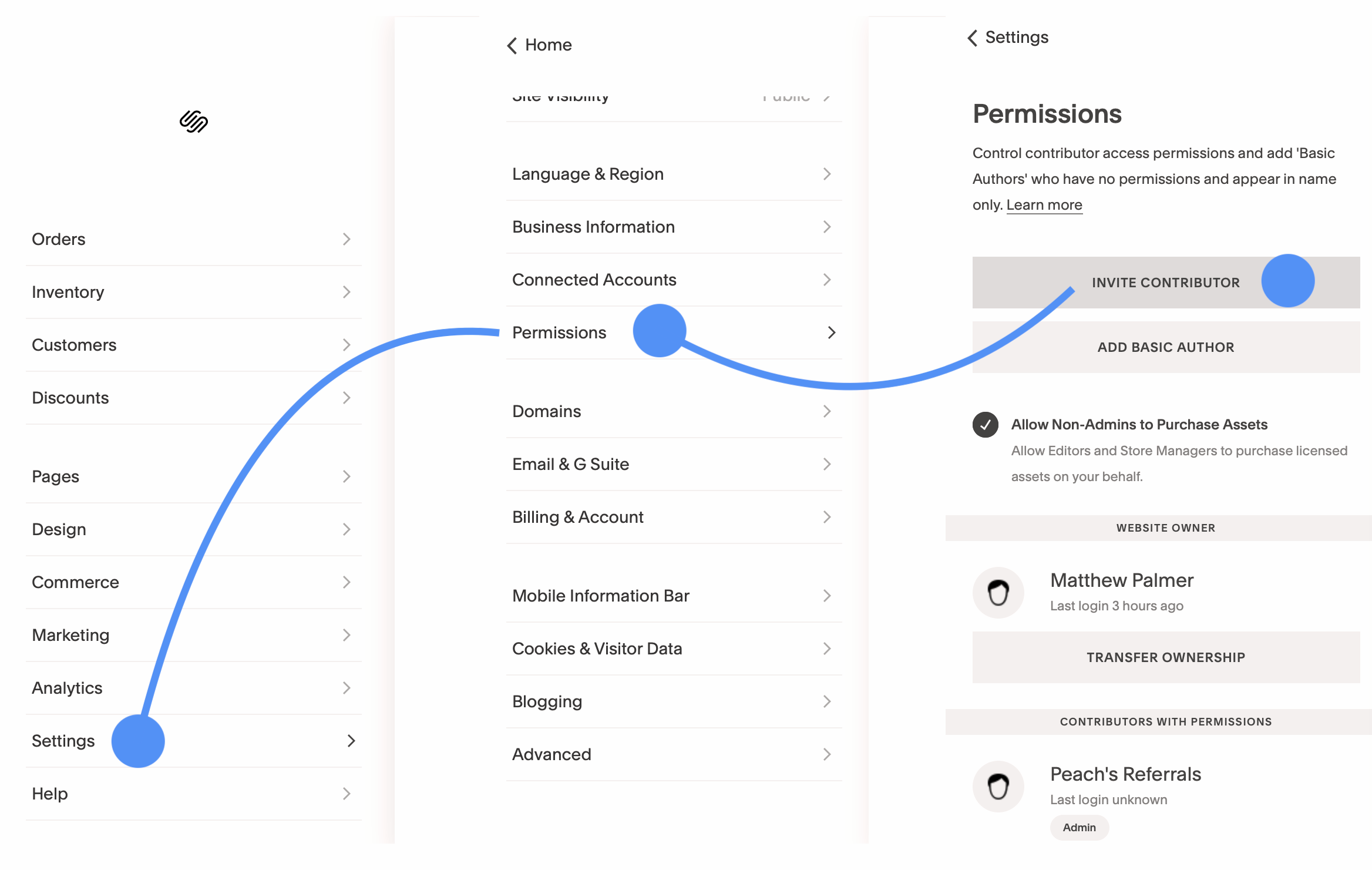 After that, enter the account details from the Peach's console.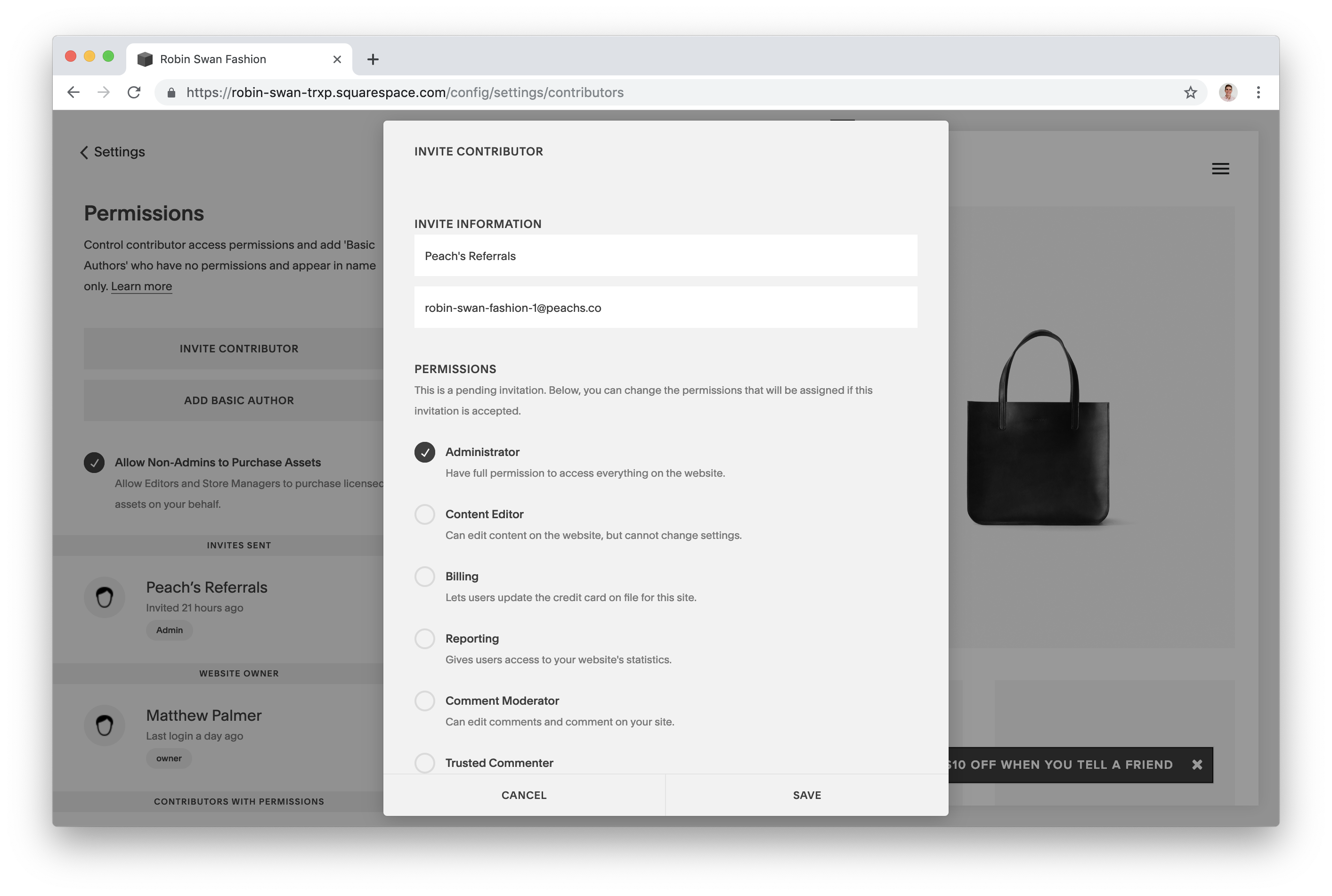 5. Create your program
Back in the Peach's console, click the button to finish creating your referral program. Peach's will create your program and assign it an Account Manager, who will review your settings and customize your referral program to your store's design.
They'll be in touch with you in the next 12 hours (usually sooner) to get your feedback on the design, apply any more customizations, and get your program live in your store.